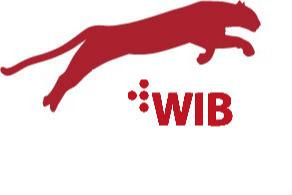 WIB Technologies is Your Full Service Odoo Partner
As a full-service partner of Odoo, WIB Technologies is able to provide:
• Low Risk implementation offers
• Rapid implementation of Odoo ERP and business software
• Forward thinking strategic solutions for your ERP and IT solution needs
• Business Analysis including: requirements gathering, gap analysis, and solution engineering
• Software development and customization• Project management including: Planning, Management and Consulting
• Smart delivery of Enterprise Applications and IT Architecture review including Cloud and hosted server architecture design, administration, and support
• Odoo software hosting - Software as a Service, Private "Cloud" Services, or On-Site• Remote and On-Site Training
• Plans for Support and Maintenance of production systems
Save Time and Money by working with WIB
In addition to our fixed-price options, our partnership with Odoo also enables us to offer all Odoo licenses and services. We will deliver your solution faster and with less risk to your company. Our goal is to be a long-term partner to help deliver your current and future ERP needs.